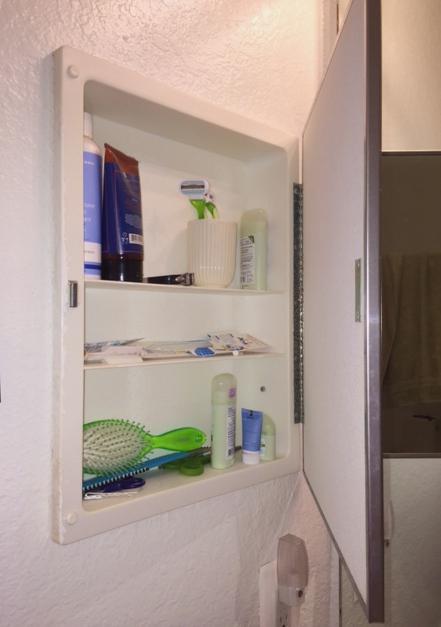 Looking for an inexpensive and easy way to revamp your bathroom? Clean, decorate and organize your medicine cabinet to give it a new look for the new year.
Wipe down the medicine cabinet with a gentle cleanser or solution of water and vinegar to remove any dust or odors.
Use what you have in your home, such as scrapbook paper, wallpaper and fabric to decorate your medicine cabinet or paint it a new, vibrant color.
Pick up small bowls, glasses and containers to store and organize your medicine cabinet.
How are you planning on revamping your bathroom?